CODING
---

Intro to Coding and Game Design with Scratch
Learn Scratch, the visual programming language developed with the beginner coder in mind. Students will develop 2D games that they can publish online to be played around the world. To create these sorts of projects, students will learn the basics of computational thinking and computer programming.
Project
Project
Project
Project
Begin with the Scratch programming language: learn how to modify the sprite, background, and costumes to set up your first project.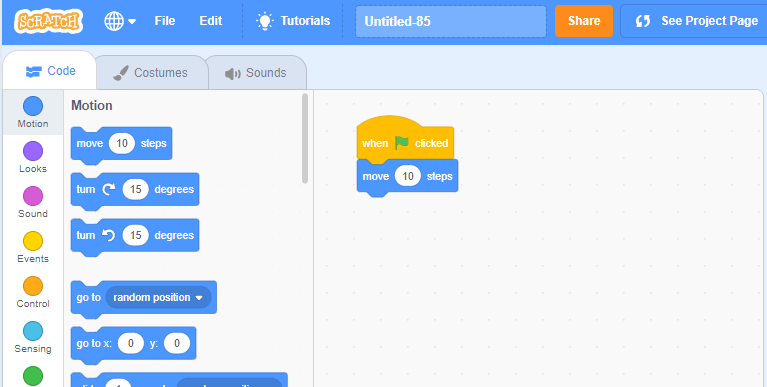 Can the sprite figure out how to get to the end of the maze without crashing into the walls? Create this game and challenge your classmates!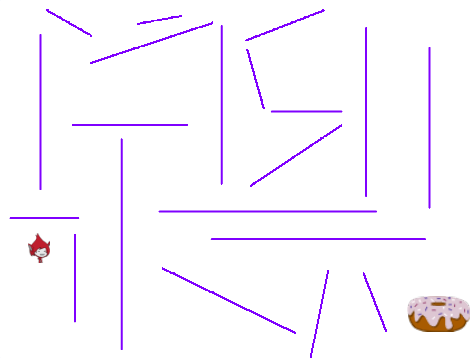 Games are more fun when multiple players are involved. One plays as the cat and the other as a mouse. Try to get to the cheese before the cat nabs you!

It starts out easy enough, as the fireballs slowly fall down the screen. But as they speed up, so will your pulse. Code this game for maximum fun and difficulty.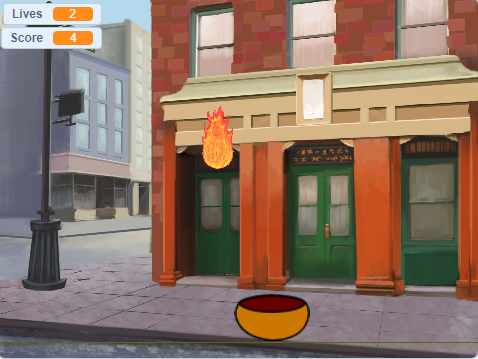 Our version of the incredibly popular "Fruit Ninja" mobile game. As fruit fly around the screen, click on them to see them splat. Keep track of the score with variables.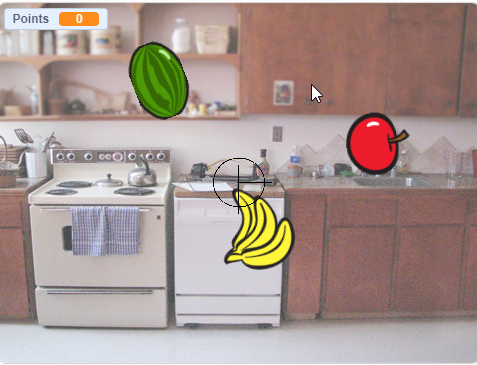 Now that the students have built a wealth of skills, they put them into action with their own project. As long as there is an objective for the player to achieve, the sky is the limit for this game.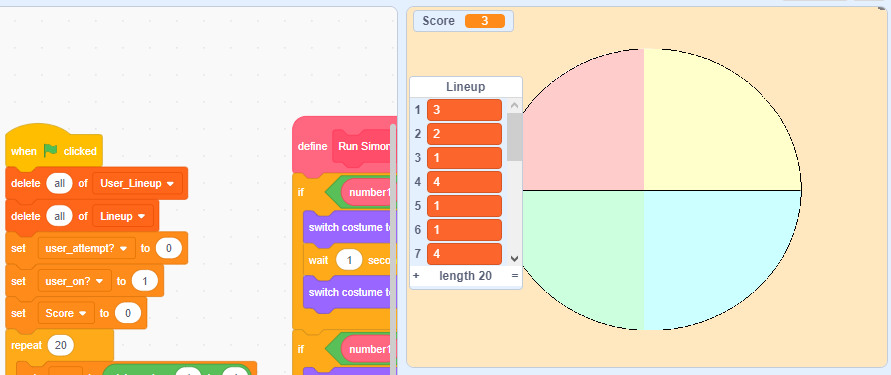 Challenge the world with your own quiz game. Make it about a subject that you're an expert in and watch your classmates sweat as the clock drops down to 0.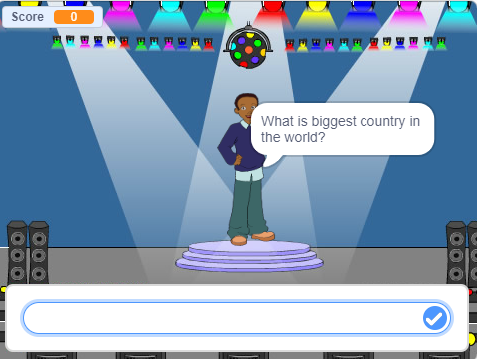 The final project: a cartoon fighting game in the style of the "Street Fighter" series, where each character has his own set of moves that may be unleashed on an opponent. The last one standing wins!