What do Wallace and Gromit, Rudolph the Red-Nosed Reindeer and James and the
Giant Peach all have in common?
They're claymation characters who have captivated the world with the magical realitiesthey bring to life! Tap into the incredible practice of stop-motion film production andlearn the technique from the ground up. Claymation contains everything students needto create their own, individual movies, including top-quality clay, fun-to-use software,adorable cameras and amazing curriculum that turns anyone into a filmmaker.
Through cumulative daily projects, teamwork, technological literacy and a little bit of movie-making magic, you're sure to win awards at the film festival held the last day ofclass!
When you join our team, you're part of the family. We provide continuous training, marketing, and support to ensure a successful launch and continued growth. Our business model is simple, easy to grasp, and fun!
To learn more please watch this video: https://youtu.be/i6psLtJYzVA
Curriculum Topics:
1. Introduction to Stop-Motion Animation
2. Interact with Clay
3. Cartoon Physics
4. Audio Effects
5. Clay Characters
6. Storyboard
7. Film
8. Review and Edit
9. Smooth Motion
10. Lighting and Camera Angle
11. Post-Production
12. Film Viewing Party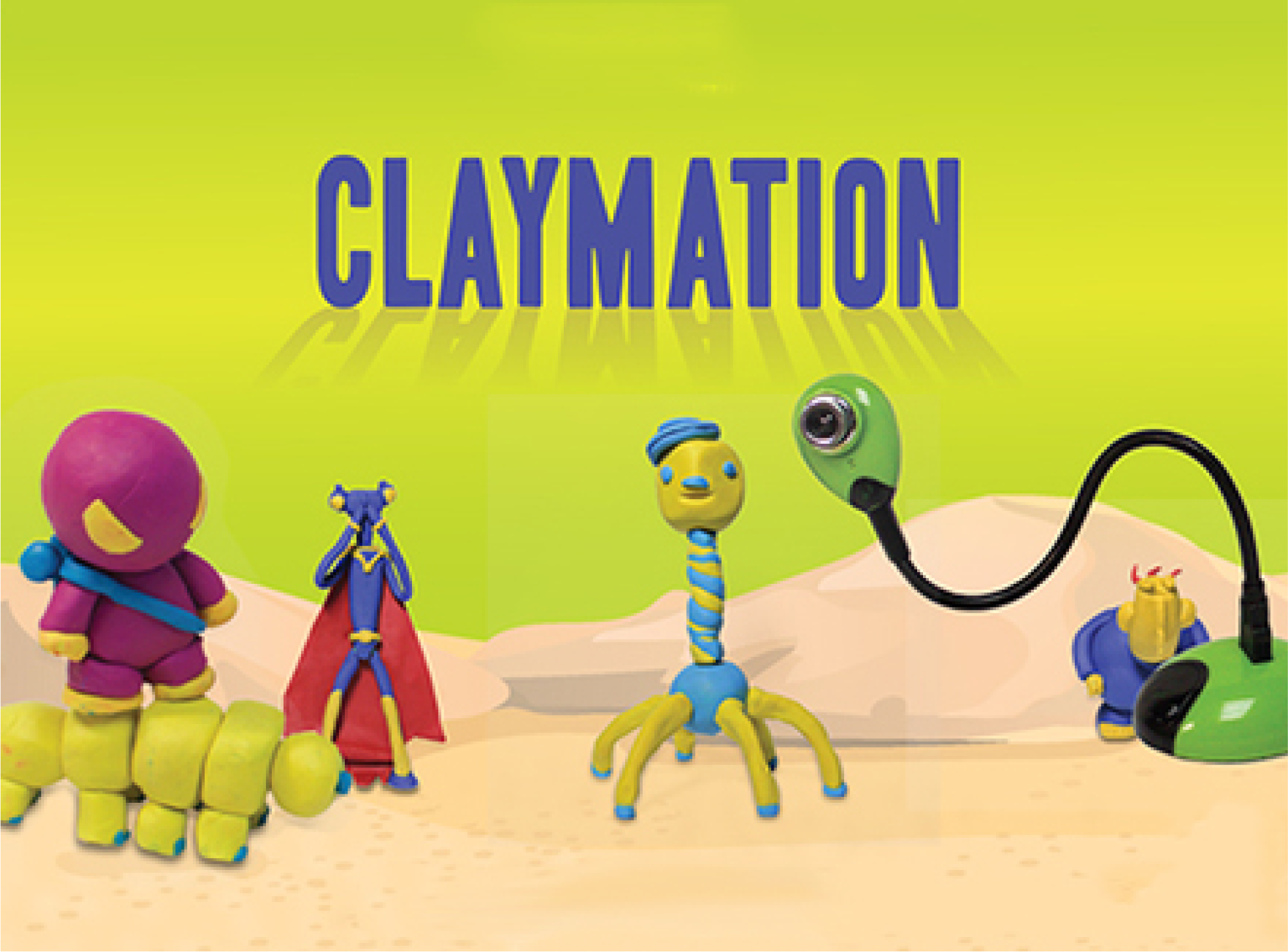 Supply
4-oz bars of assorted color Claytoon clay (24)
Bendy bones (96)
Modeling tools (5)
Clay knife
Wiggly eyes (500)
Sculpture wire (32 ft)
Wire cutter (1)
#2 pencils (12)
HUE HD cameras with mics (5)
The HUE Book of Animation (5)
Tech requirements:
HUE Animation Studio software is available for desktops or laptops running Windows 7, XP or later or Mac OS X 10.5/Leopard through 10.14/MojaveIMPORTANT: HUE Animation Studio is not compatible with macOS 10.15/Catalina or later.
To run HUE Animation Studio, you will need:
512GB+ RAM, 1 GB recommended
350MB hard disk space
Compatible processor: 1.4GHz+ for PCs or an Intel processor for Macs