Manga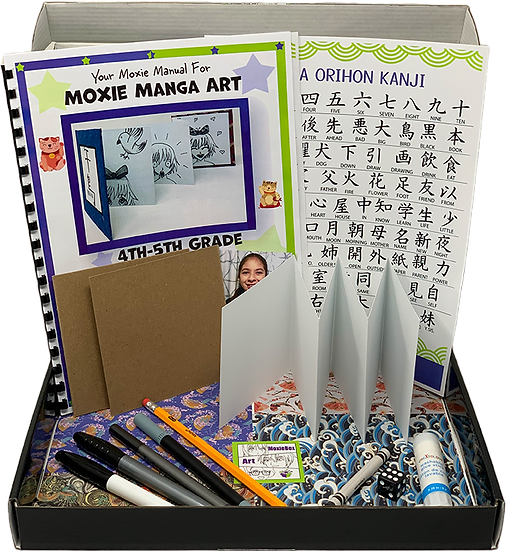 You asked – We delivered! Our most requested program yet, Manga! Learn about the Japanese culture and the history of Manga while creating your own characters and story. In this fun lesson, students will receive an introduction to manga while designing their own accordion book or "Orihon." There is a "Roll-a-Manga" dice game included to get their creative juices flowing in a fun way and to encourage variety. They will also be introduced to Japanese Kanji symbols and calligraphy as well as a bonus origami project! Depending on grade levels, we also offer an introduction to anime and some fun vocabulary activities.
Magical Contrast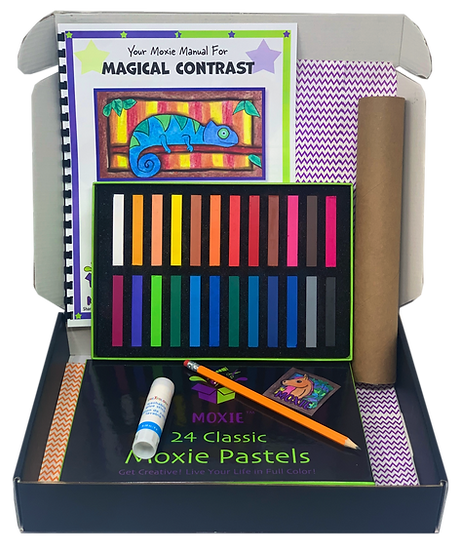 In this introduction to color theory, you will learn about the magical world of contrast. Contrast is one of the principles of design and this lesson will teach you to view and assess art in a whole new way! The beautiful set of pastels will make this a bright and fun project. Choose your own main subject to make it a personal project just for you.
Family portrait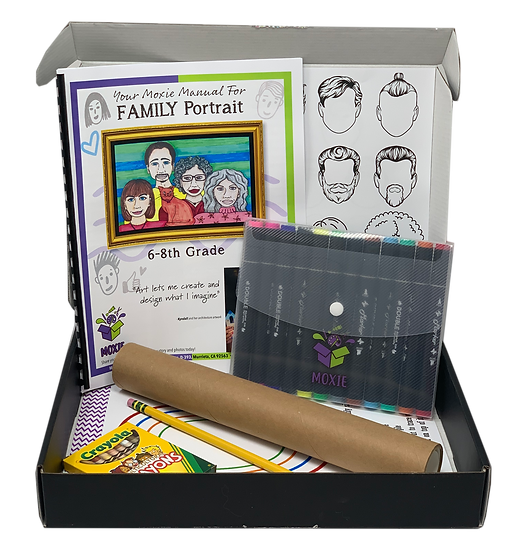 This wonderful lesson was created in collaboration with the amazing Nic Hahn (aka minimatisse). While creating a family portrait, you'll learn about composition, proportions of a human face, and a little bit about the history of family portraits, all while having fun! These make fabulous gifts and once you create one, you'll want to make more.