Nexplore had the pleasure of being an exhibitor at the 2019
Nexplore had the pleasure of being an exhibitor at the 2019 Florida Afterschool Conference held in Orlando, Florida September 24-27 at the Rosen Centre Hotel.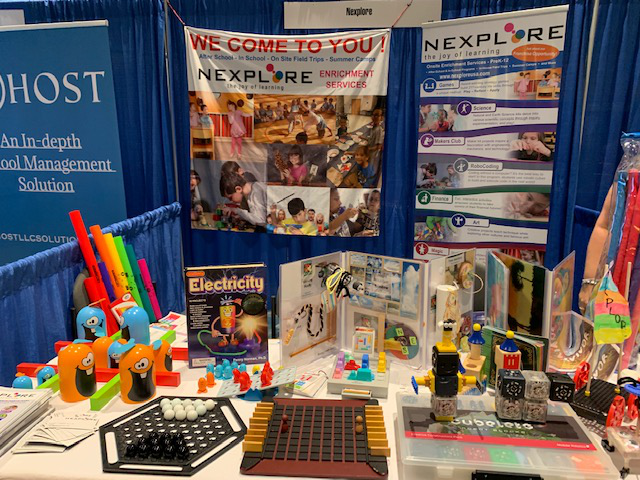 The event brought together over 600 teachers, school and district administrators, 21st CCLC sub-recipients, and those working in or with community-based organizations after school providers. The theme of the conference was Eyes on Afterschool. The conference connected afterschool professionals who share a commitment to high-quality afterschool, before school, holiday, and summer programming to support the academic and personal growth of students.
At the Nexplore table, the attendees were mesmerized by our robocoding, art rods, games and science programs. Throughout the event we were kept on our toes with a steady stream of visitors touching, playing and inquiring about how they can bring Nexplore to their programs. It was a rewarding and exciting experience for Nexplore and we made loads of new friends throughout Florida. Can't wait for the next conference!
Learn more about the 21st Century grant program and the Florida After School Alliance at:
http://www.fldoe.org/schools/family-community/activities-programs/21st-century-community-learning-center/
https://floridaafterschool.org/
.
.